Christie's – London
Selected books created for Christie's – a global auction house specialising in the finest art, antiques and more.

Christie's publish limited edition books to celebrate special high-profile works of art or pieces of antiquity. Each book is inspired by the artwork or object; research into the piece informs the design and materials used. The following are a small selection of the publications I have designed.

---
Masterworks of the Palais Stoclet


Celebrating the auction of a rare Austrian silver collection, this book showcased the distinctive pattern Josef Hoffmann (1870–1956) applied to all the items of cutlery.

The book is perfect bound with a 8pp cover of duplexed metallic silver book cloth and deep blue uncoated stock.

---
Georg Baselitz – 11p.D.Feet

This book showcases a disturbing collection of Georg Baselitz's feet paintings, the texture and colour in the paintings has been translated into the book through the materials. The cover features a dappled colorplan vellum cover with a subtle shimmer foil, deep blood-red end papers and a cartridge paper introduction section. The text pages are printed on Galerie art paper for true colour reproduction.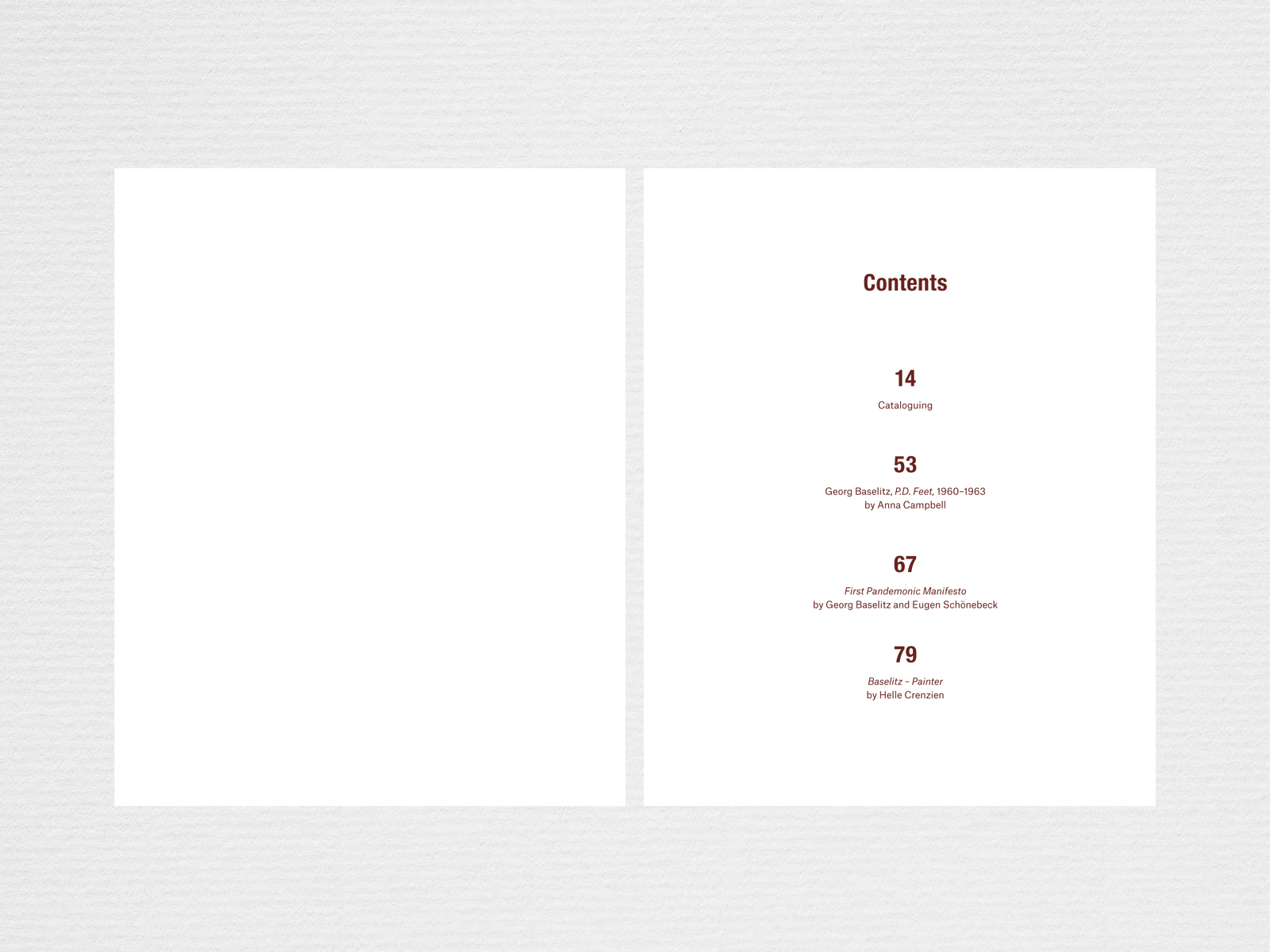 ---
Damian Hirst & Sarah Lucas


A reversible or 'flip-flop' book for Damian Hirst
and Sarah Lucas –two works were included in a
Post-War and Contemporary Art Auction. Each artist has a front cover and corresponding layouts. The distinctive styling of the same typeface for each artist ensured that the two halves of the book complimented each other.


Created in 2017 to present at Christie's
Creative Director: Jon-Ross Le Haye